posted by Writer on Apr 2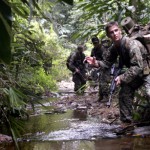 Since the war began I've been in a prayer group with people coming and going over the years for various reasons. However, a number of participants are women.
These ladies have keen insight into Scripture and really know how to present their petitions to the Lord – they have His ear. A dear couple, two of the most godly people I've ever met were there at the beginning but moved away to be by family.
I'll go on record to state that it was through their prayers, and others, that God responded by keeping the causalty rate low these fifteen years. Fifteen years, people! Think about that, WWII didn't last that long.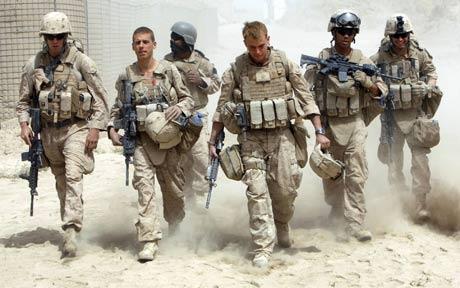 I miss their insight into things taking place around us but thank God for bringing them into my life, even though it was for a short cup of coffee.
Recently, the lady wrote expressing concerns Christian's may have started to slack-off since voters elected Donald Trump and dispatched the wicked witch – hopefully, to an early retirement.
The fight isn't over. If anything, it's intensifying.
We continue to be played by Washington elites who continually lie to us as Paul Ryan and Mitch McConnell did when they campaigned on repealing the health care law.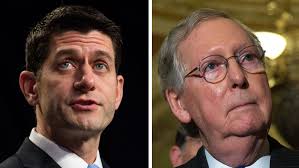 We now know the bill Ryan put up didn't repeal anything, but kept the most oppressive elements of the law in place.
All the while 30 members of the House, the real American heroes, are vilified for making a courageous standing for liberty.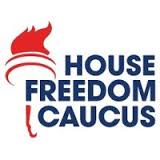 Instead of attacking them, President Trump should thank them because they may have saved his presidency (even though it's not about his legacy, but the American people).
On another front, Democrats, a number of which are Marxist's, along with their allies in media are deliberately creating a smoke screen "to keep your eyes off the fact that Obama was conducting a criminal investigation of Trump. Obama staffers involved in leaks against Trump committed felonies against him and one of the victims of those felonies is Flynn. To add, didn't James Comey in essence confirm that the Trump campaign was being surveilled? Comey said he opened the investigation in July of 2016. What was the core of this investigation? Comey's mere confirmation of an investigation confirms the thrust of Trump's tweet." (1)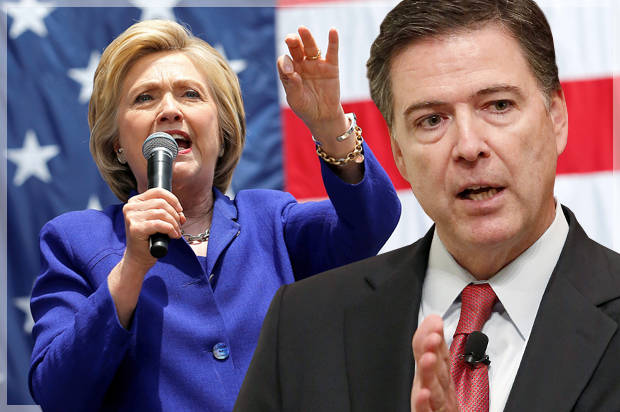 The Left is out to destroy the presidency of Donald Trump as they did with Richard Nixon, Ronald Reagan, Bush 41 and 43.
Every time the opposition wins they work overtime to delegitimize an election.
Never mind that Madame Clinton and crew ran a horrible campaign and knew weeks before the election they would be sent packing.
Yep, they knew she was going to lose!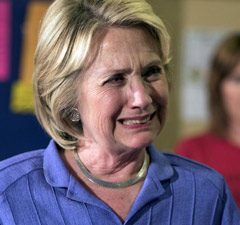 What they want us to think is Russian interference had everything to do with Trump's win.
If you want to find out where Russian influence exists look no further than our educational system, especially the colleges, and you'll find their prints all over the joint. (2)
"The things that caused us to vote for Trump had nothing to do with Russia but the fact that we had enough with Barack Obama's policies and Hillary Clinton. We wanted to put someone in power to drain the swamp and not play the Washington game." (3)
But while we're on the subject, lets take a look to see who's really in bed with the Moscow, Trump or the Clintons:
"Here's a short list while Clinton was Secretary of State: Nuclear grade uranium to Russia scoring $145 million to the Clinton Foundation, Bill Clinton's $500,000 speech in Moscow, Clinton campaign Chairman John Podesta's $35 million energy deal with Russia, Clinton Foundation receipt of $2.35 million in donations from Ian Telfer, head of Russia's uranium company, and the list goes on and on. The more the ex-"president" and his minions deny spying on the Trump transition team, the more we will find they spied. The more they push Russian ties with Trump, the more deals they did with Russia themselves. This is all an effort to foment rebellion and inability to govern. As said in 2 Timothy 3:13, "But evil men and seducers shall wax worse and worse, deceiving, and being deceived." This is some of the worst deception of this generation." (4)
There are crooks, enemies of this nation buried throughout government who need to be exposed, charged, tried and to quote one legal scholar, once found guilty they should "put in front of a twenty-one gun salute." (5) Oops.
If you want to see how bad evil has infested government take a walk on the wild side and check this website out. It'll add new dimensions to human trafficking and pedophilia. (See www.victuruslibertas.com)
If true, this may be the real reason for all the head fakes by Washington blue bloods.
That's how low we've sunk.
It's not stylish to use words like depraved or bankrupt today when speaking of our spiritual condition and need of a Savior.
We might offend someone, hurt their feelings or cause them have a bad day.
But this is what happens when a nation kicks God to the side of the road and ignores His laws.
It paves the way for all kinds of evil to move in – which it has.
Tell me then, what words would you use to diagnose America's condition?
On March 30, 1863 President Abraham Lincoln issued his National Day of Humiliation, Fasting and Prayer Proclamation to be observed on April 30.
He led the nation to prayer because the Army of Northern Virginia, led by General Thomas "Stonewall" Jackson, was kicking the North all over the battlefield.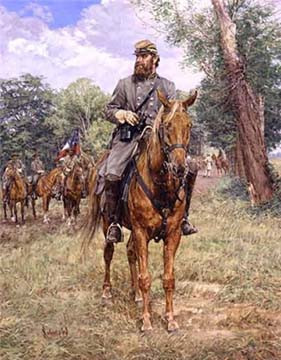 Jackson, a devout Christian and one of the greatest military tacticians in our history, led his troops to victory in battle after battle.
On May 2, 1863 after his men inflicted over 17,000 casualties at Chancellorsville he was "accidentally" shot by one of his men returning to his headquarters and died a few days later.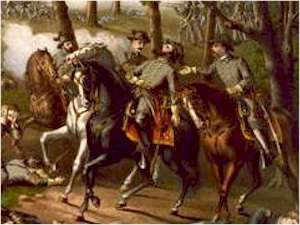 Historians believe if this "providential act" did not occur and "had General Stonewall Jackson been alive and commanded two months later at the Battle of Gettysburg, the South may have won the battle, and possibly the war." (6)
President Trump will not succeed in making America great again. Like Lincoln, he and Vice President Pence need to set the tone and lead the nation back to the Lord – then maybe, just maybe we'll have a chance.
Our duty is to take a deep look inside of ourselves, if you haven't done so already, and ask "if we're spiritually healthy or just spiritually busy." (7)
(1) Mark Levin Daily Recap, The Mark Levin Show 03-31-17, www.marklevinshow.com ; (2) Rush Limbaugh on The Rush Limbaugh Show, 03-30-17 www.rushlimbaugh.com on the EIB Network; (3) Mark Levin Daily Recap The Mark Levin Show 03-31-17, www.marklevinshow.com ; (4) The Daily Jot by Bill Wilson, "Spying on a President by a 'president', 03-24-17; (5) This quote is attributed to a legal scholar whose name shall remain anonymous for obvious reasons; (6) American Minute; Lincoln's Day of Fasting, William J. Federer, 03-30-17; (7) anonymous.