posted by Writer on Jun 6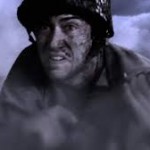 Today is the 72nd Anniversary of the D-Day Invasion when Allied forces led by General Dwight D. Eisenhower stormed the beaches of Normandy, France.
How sad that we've elected leaders and honor certain celebrities who disdain the country. They'll grab for everything the country has to offer without lifting a finger to defend it.
Now, we've got a generation ready to vote for either of the two Democrat candidates running for president, both avowed Marxists.
The Republicans aren't much better and did everything in their power to silence the Conservative voice and have given us a candidate we know nothing about.
Some even wonder if we could win a war with the present leadership we have in Washington. (1)
If things ever were to "go South," there's no doubt in my mind a majority of these bums in Washington would do like the Nazi's leadership did when the Third Reich collapsed – flee like rats on a sinking ship under cover of darkness.
Take time to thank God for what 160,000 American troops and Allied forces from Britain, Canada and France did to liberate the world.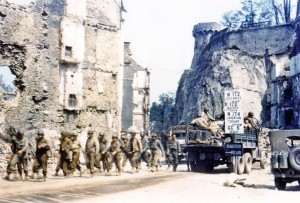 "Almighty God, Our sons, pride of our Nation, this day have set upon a mighty endeavor, a struggle to preserve our republic, our religion, and our civilization…
Give strength to their arms, stoutness to their hearts, steadfastness in their faith. They will need Thy blessings. Their road will be long and hard.
For the enemy is strong. He may hurl back our forces… We know that by Thy grace, and by the righteousness of our cause, our sons will triumph…
Some will never return. Embrace these, Father, and receive them, Thy heroic servants, into Thy kingdom…" (2)
(1) Mark Levin; (2) President Franklin D. Roosevelt.