posted by Writer on Jun 16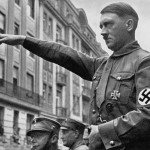 There are people in power "who promote the ideologies that conflict with our Founding principles." (1)
Let me provide a few examples.
Voting and Illegal Immigrants – Hillary Clinton received nearly 3 million more popular votes than President Trump in 2016. It was 2,864,974 to be exact. However, Tom Fitton's organization, Judicial Watch, recently discovered that there are "3.5 million people on voter rolls than are eligible to vote."
That's why Leftists are calling for the end of the Electoral College. Recently, a social security card fraud ring was busted in Oregon, about 30 or so miles away from Portland. Many predict more of these operations will be busted across the nation in the days ahead.
Judicial Watch also sued the State of Kentucky because of ineligible voters on their rolls that resulted in a "consent decree" where the state agreed to clean up their rolls."
That's why President Trump pushed Mexico to close their border, is going forward with the wall, why he wants questions about voter eligibility on the census and why he wants voter identification. (2)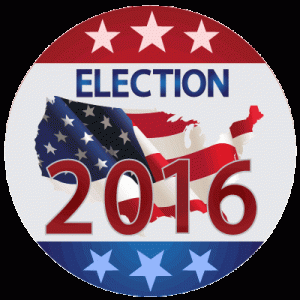 Virginia Governor Ralph Northam – After a gunman killed innocent people in Virginia Beach this spring Northam, in a knee-jerk reaction, is calling the state legislature back into session in July to discuss more gun control.
However, "some have suggested that Northam's high-profile attack on gun owners is motivated by an eagerness to distract from he and Lt. Governor Justin Fairfax's political problems in the wake of scandals involving a racist yearbook photo and alleged sexual misconduct." (3)

Here's what Governor Northam, who calls himself a Christian wants:
Criminalization of the private transfer of firearms;
A ban on commonly-owned semi-automatic firearms;
A ban on firearm suppressors;
Firearms rationing (described by the governor's office as "one-gun-a-month law," as opposed to Virginia's one-handgun-a-month law that was repealed in 2012);
Procedures to confiscate firearms from otherwise law-abiding individuals without due process;
Mandatory firearm storage requirements;
Mandatory lost or stolen firearm reporting; and
A weakened Virginia firearms preemption statute that would empower local governments to create a complicated patchwork of gun laws. 
"Law-abiding Virginia gun owners are being scapegoated by anti-gun politicians in their attempt to hastily force through ineffective gun control measures, many of which were already rejected earlier this year during the regular session. Such imprudent action should never be tolerated. Given the alleged conduct of the governor and lieutenant governor that has recently come to light, their impatience with the normal legislative process is all the more suspicious.
Virginia gun owners and all those who support freedom and demand integrity in the legislative process must take action to defeat Northam's gun control opportunism."
In a statement, the speaker of the Virginia House of Delegates, Kirk Cox, a Republican, said that at the special session, Republican lawmakers would address gun violence "by holding criminals accountable with tougher sentences — including mandatory minimums," rather than "infringing on the constitutional rights of law-abiding citizens." (4) 
Mr. Cox called the timing of the special session "hasty and suspect when considered against the backdrop of the last few months." The state Republican Party was more direct, accusing Mr. Northam in a statement of trying to "take advantage of this tragedy to try and boost his own disgraced image."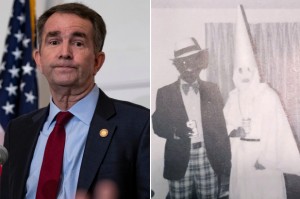 In early February, Mr. Northam gave conflicting accounts about appearing in blackface when he was younger, then responded to widespread calls for his resignation by pledging to focus on issues of inequity. Within days, Justin Fairfax, the state's lieutenant governor, was accused by two women of sexual assault, and Mark Herring, the state attorney general, admitted that he wore blackface to a party in college.
All this from the same guy who proposed ending the lives of babies after they were delivered.
Does Josef Mengele come to mind?
Title from Peter Marshall and David Manuel, The Light and The Glory: Did God Have a Plan For America?, page 260; (1). Mark Levin; (2) X 22 Report; Flynn on the Hunt, Public Awakening Cannot Be Stopped, June 12, 2019; (3 and 4) Governor Northam to Convene Special Session on Gun Control July 9th! NRA Institute for LEgislative Action and NY Times, Another Mass Shooting, Another Virginia Governor Tries to Change Gun Laws.