posted by Writer on Jan 31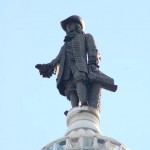 Men must be governed by God or they will be ruled by tyrants. William Penn
Since taking office, to quote the prophet Isaiah, "the enemy has come in like a flood" against President Donald Trump and his family in some of the most vicious ways (Isaiah 59:19).
However, still quoting Isaiah, every weapon leveled at Mr. Trump and his family has misfired. The exact reading of the verse is; "No weapon that is formed against you shall prosper; and every tongue that shall rise against you in judgment you shall condemn. This is the heritage of the servants of the LORD, and their righteousness is of me, say's the LORD" (Isaiah 54:17, KJV).
These verses refer specifically to Israel, but Christians throughout the ages have found comfort in them when needed.
It's becoming increasingly evident some high ranking members of the FBI used a FISA Warrant, based on false information, to spy on Americans, including a presidential candidate who ran against an establishment player.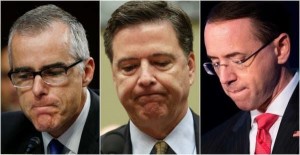 Now the Left is going bonkers. They're beside themselves because the case of so-called collusion between Mr. Trump and the Russians is non-existent and  collapsing in front of them.
There was collusion alright, but it was between Madame Clinton and higher echelons of the Democrat party "who hired an ex British spy who put together a false file against Mr. Trump that winds up in the hands of the FBI." (1)
The Brit provided false information to the affiant, in this case a government agent, who swore to the warrant in front of a judge without verifying the information.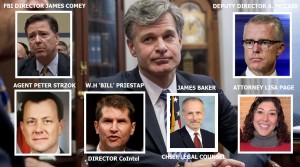 Which means the whole case is tainted from the get-go. It's garbage.
The Democrat Party is "in complete cover-up and obstruction mode for rouge senior level FBI executives, because they want take out Trump." (2)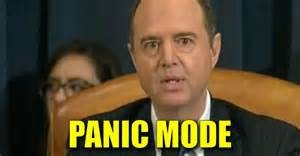 They've taken these extreme measures because the House Intelligence Committee voted to make surveillance abuses by the Obama Administration's Justice Department public.
The real hero is this case is Congressman Devin Nunes of California who has constantly been under attack by Democrats. They have "obstructed, smeared and launched ethics complaints" against him in throughout this process. (3).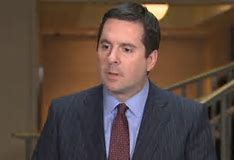 However, he kept at it and deserves our thanks as do Congressmen Ron DeSantis (FLA), Louie Gomert (TX) and Jim Jordan (OH). They have showed Americans what statesmen look like.
Many heavy hitters of the Democrat Party are working overtime to block Americans from finding out what actually took place with this "warrant". Which means they're not interested in your civil liberties as they claimed to be for decades.
This is tyrannical and it needs to be stopped, but it won't be unless you get involved and make your voices heard.
What's at stake is individual liberty and the future our our Republic.
A whole host of establishments players need to be held accountable, including the former president.
"This is an abuse of power, the likes of which we have never seen in our lifetime. We haven't seen it all. We haven't even got to the highest levels – Lynch, Holder, Obama, Rice and Jarret, all of them." (3)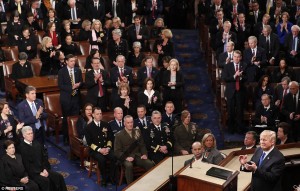 President Trump's speech was "quintessential American." By their facial expressions and body language the Dem's revealed themselves. They hate President Trump, but they also hate (even more) what he said last night. (4)
There is a great divide in America and it is this: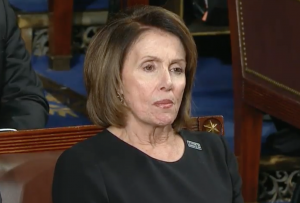 "Pro American versus anti-American; Pro military versus anti military; pro capitalism versus anti capitalism; pro national security versus anti national security; pro Constitution versus anti Constitution; pro citizen versus anti citizen; pro Israel versus anti Israel; pro law enforcement versus anti law enforcement." (5)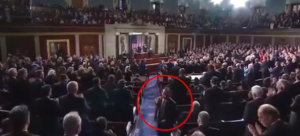 You get the point. (6)
These people are Marxists and they want to bury us.
Question is, do Americans have the moral courage to do what's right, to see this through and fight to preserve the country?
(1 and 2) Mark Levin, The Mark Levin show, 0-29-2018, www.marklevinshow.com ; (3) Ibid, 01-30-2018; (4) Ibid, 01-31-2018; (5) Ibid, 01-31-2018; (6) The photo with the red circle is from Rush Limbaugh's webpage and the article entitled, All the Good News Democrats Refused to Cheer, 01-31-2018 from the Rush Limbaugh Show, rushlimbaugh.com on the EIB Network. The man inside the circle is Democrat congressman Luis Gutierrez of Illinois who stormed out when chants of USA, USA, USA "erupted on the House floor.
NOTE – Have you heard about the driver of a vehicle who ran down pedestrians in Philadelphia on Monday before being shot and killed by an off-duty copper? Thought so. Well, they haven't released his identity yet. Hmmm…..