posted by Writer on Jun 24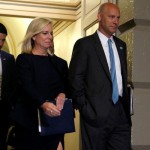 Rush is right…pay attention!
"Okay, folks, I'm just gonna say it here. If the media keeps this up — if they keep up generating this hysteria — somebody's gonna get killed. I think we're pretty close to somebody getting killed already, and I'm not being hyperbolic, and I'm not trying to call attention to myself. I'm genuinely worried about the out-of-control aspect of this. The news media's fanning the flames. The news media is leading the way on this. It's again an oxymoron. News media? There is no media, and none of this is news." (1)
Last week Leftist's stepped up their assault against those who disagree with them and harassed the Director of Homeland Security, Kirstejn Neilsen; Press Secretary Sarah Sanders and Florida Attorney General Pam Bondi – driving the first two ladies out of restaurants.
This takes a page out of Hitler's playbook where his Brownshirts harassed the opposition every chance they got. It's reminiscent of Kristallnacht (Night of the Broken Glass) and the Night of the Long Knives.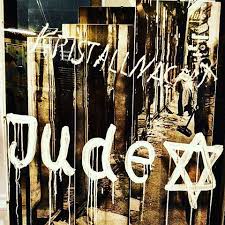 These latest actions by an unhinged group is bringing us another step closer to civil war. Yet, many American's, including a large number of evangelicals who should be in the know, have no clue what's transpiring.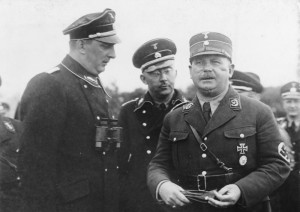 Instead, many Americans continue to be fascinated with "bread and circuses" while the Left (Marxists' Stalinists, Commie's – whatever you want to call them) moves closer towards an armed confrontation.
Don't think so? Just wait, you'll see what they do in the days ahead.
(1) If the Media Keeps This Up, They're Going to Get Somebody Killed; The Tush Limbaugh Show on the EIB Network, Jun 20, 2018, rushlimbaugh.com