posted by Writer on Jul 12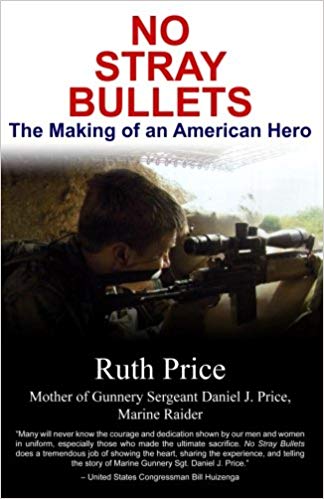 I'd like to recommend this book to you.
"No Stray Bullets: The Making of an American Hero" by Ruth Price – Mother of Gunnery Sergeant Daniel J. Price, Marine Raider. 
"Ruth Price provides an unvarnished view of her son's life that only a mother could, revealing the man behind the uniform.
She said that writing the biography was cathartic but painful, as she was forced to relive his life and his tragic death.
"It's the story of our son," she said. "In my opinion, he's an American military hero who needs to be remembered; his story needs to be told. Like I said in the book, one of those Gold Star dads told us shortly after Dan was killed that, 'We are the voices of our dead sons. If we don't tell their stories, they won't be told." (1)
(1). Gold Star Mom Brings 'Hero' Marine Son Back to Life With Book, by Mathew M. Burke, Stars and Stripes, July 10, 2018, Military.com