posted by Writer on May 22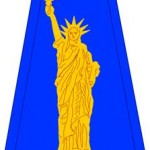 In Honor of those who fought and died for freedom: The 308 Regiment, 77th Division – WWI.
"On the evening of October 2, 1918, Major Charles White Whittlesey led nearly 700 men under his command into the Charlevaux Ravine, deep with the Argonne Forest of France. That night, the Germans quietly surrounded them, completely cutting them off from all contact with their main line.
Five Days later 194 survivors walked out." (1)
"Their division had forged one of the greatest and most storied legends or the war as well – that of the Lost Battalion, which had held out against incredible odds while surrounded behind enemy lines and had never surrendered, even when demanded to do so by the enemy. (2)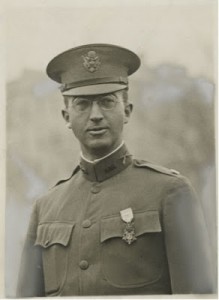 "We do not "get over" a death. We learn to carry the grief and integrate the loss in our lives. In our hearts we carry those who have died. We grieve and we love. We Remember." (3)
(1). From the Book, The Lost Battalion: Return to the Charlevaux by Robert J. Laplander, lulu press; (2). Ibid, page 30; (3). Natalie Himmelrich, taken from the X 22 Report, May 19, 2020; Photo above – Major Charles White Whittlesey, Commanding Officer, 77th Division.