posted by Writer on Jan 21
 "The Battle is the Lord's, but we are His soldiers." (1)
I've been trying to convey that message for years, and along comes some guy who say's it better in one sentence. Profound, yet simple.
State of the Union Speech – The reason Madame Pelosi doesn't want the State of the Union Speech to take place is because as Speaker of the House, she has to sit behind the President. All President Trump has to do is turn and point to her, telling the country that she's the one to blame for "the shutdown."
Constitutionally, the President is not required to go to The House to give the speech.
As Rush Limbaugh tells us, the speech is for the t.v. age. All President Trump is required to do is to send a written report to Congress.
Like Rush said, this is all television hype. Besides, why should he go to Congress when a number of militants will turn it into a freak show?
I love Rush's suggestion, "Hold a rally."
Anti-Israel sentiment – "Moreover, the growing movement of anti-Semitism in the Democratic party continues. Former President Jimmy Carter, John Kerry, Keith Ellison, Louis Farrakhan, Al Sharpton, and new members of Congress Rashida Tlaib, Ilhan Omar, have all said things to eviscerate the Jewish state and Prime Minister Netanyahu." (2)
Israel has always been our faithful ally and we shouldn't let a few loudmouth radicals, one of which is from Michigan, destroy that relationship.
In Colonial America, many pastor's compared America's struggle for liberty with that of Israel's freedom from Egypt.
In their excellent work, The Light and The Glory: Did God have a plan for America?; author's Peter Marshall and David Manuel wrote that many pastor's likened George III with Pharaoh of Egypt, and preached each Sunday as if he were in attendance."
"America was new event in the history of man. Never before had God taken a body of Christians and planted them in a land where there was no immediate civil authority, where, by the guidance of the Holy Spirit, they were to establish their own civil authority." (3)
"As usual, American opinion on this mounting crisis was strongly shaped by ministers." (4)
Here's a few examples:
"In 1767, Josiah Quincy's sermon was printed in the Boston Gazette: "In defense of our civil and religious rights, with the God of armies on our side, we fear not the hour of trial; though the hosts of our enemies should cover the field like locusts, yet the sword of the Lord and Gideon shall prevail." (5)
"In September of 1768, it was the Boston Gazette's turn: If an army should be sent to reduce us to slavery, we will put our lives in our hands and cry to the Judge of all the earth…Behold-how they come to cast us out of this possession which thou hast given us to inherit. Help us, Lord, Our God, for we rest on Thee, and in Thy name we go against this multitude." (6)
The scripture verses come from Genesis 18:25, which is a quote from Abraham, and 2 Chronicles 14:9-13, which is part of Asa's famous prayer after a million Ethiopians showed up on his doorstep to fight the Israeli's.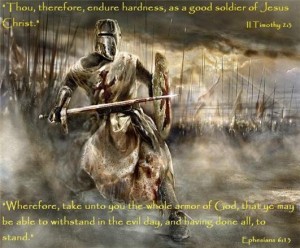 America was birthed in prayer, praying to the God of Abraham, Isaac and Jacob – not some false, blood thristy deity, as some currently in Congress claim to do. The God of Jacob is the One our country has turned to in times of danger. He has been our refuge (Psalm 46:11).
Rush to Judgment – Many years ago, Dr. James Dobson said; "Truth is impossible to suppress forever." This weekend, media once again deliberately reported a false story. This time they blamed high school kids for initiating "a confrontation" with American Indian militants.
Rush Limbaugh opened his show today with a scathing commentary against media, the officials at the Catholic High School and "conservatives" who surrender their principles every time Marxist agitator's stage an event.
Rush said this type of reporting is "destroying the country." These kid's were innocent and the reason they were singled out is because they "showed up at a rally for life."  All because "they are white, wore Make America Great Again hats, are Catholic's who believe in Jesus Christ and the right to life."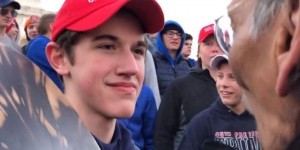 Many conservatives who condemned the kids are now back-tracking, apologizing because they failed to gather all of the facts before chiming in on social media. The whole incident was staged to take the focus off the massive crowd that showed for the March for Life."
The kid is a national hero and showed adults how to stand when confronted by marxist agitator's.
And, when you stand your ground and don't flinch in the face of your enemy, they tend to just walk away after a few moments.
"These kids were not disrespectful or provocative. A sign they have been raised well. It is more of what this country needs." (7)
But, these are things that make for war.
Make no mistake, this is a spiritual battle.
(1). Capitol Hill Prayer Partners; (2). Mark Levin, Daily Rewind, The Mark Levin Show, www.marklevinshow.com, January 15, 2019; (3). The Light and The Glory: Did God Have a Plan For America? by Peter Marshall and David Manuel, p. 257; (4). Ibid, p 263; (5). Ibid, p. 265; (6). Ibid p. 266; (7). Rush Limbaugh, The Rush Limbaugh Show, www.rumshlimbaugh.com on the EIB Network.